The origins of "Carrosserie Graber" date back to 1925 when Hermann Graber started as an independent coachbuilder in Wichtrach near Berne.
In 1929 a Panhard-Levassor bodied by Graber won first place at the St. Moritz concours d`elegace, wich gave Graber well deserved and valuable publicity.
In the 1930`s Graber became world famous for beautiful convertible & coupés designs and creations as well as for his perfect craftmanship.
Until his passing in 1970 Hermann Graber had designed and built over 800 bodies on chassis ranging from Alvis, Aston Martin, Bentley, Bugatti, Duesenberg, Lagonda, Packard, Rolls-Royce to Rover and others.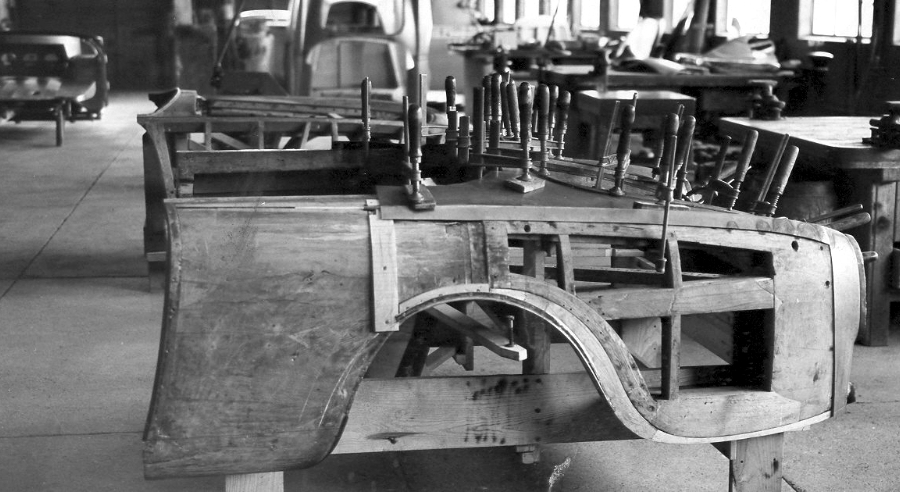 With Hermann Graber`s demise the coachbuilding activity was discontinued, but the mechanical workshop and body shop were carried on by his widow until 1980.
From 1980 to 1996 the Graber company was one of a few hand-picked official Ferrari dealers in Switzerland. Futhermore the company was very active in the field of complete restorations of Italian and German sports cars.
In 2001 Graber Sportgarage merged with "Oldtimer Reparatur AG" the workshop of Markus Scharnhorst and moved all activities to a bigger and more suitable location in Toffen, near Berne. The main workshop, the showroom as well the head offices are still located in Toffen until today.
In 2014 the company opened a second showroom located in the shopping area in Lyssach near Burgdorf in order to get greater exposure of its classic cars it has on sale.
In April 2019 the company is happy to have expanded into second, more modern workshop complete with offices and showroom in nearby Münsingen. The new branch will service and repair some of our customer`s classic race cars but will mainly focus on services, repairs and sales of Ferraris of the more recent eras.